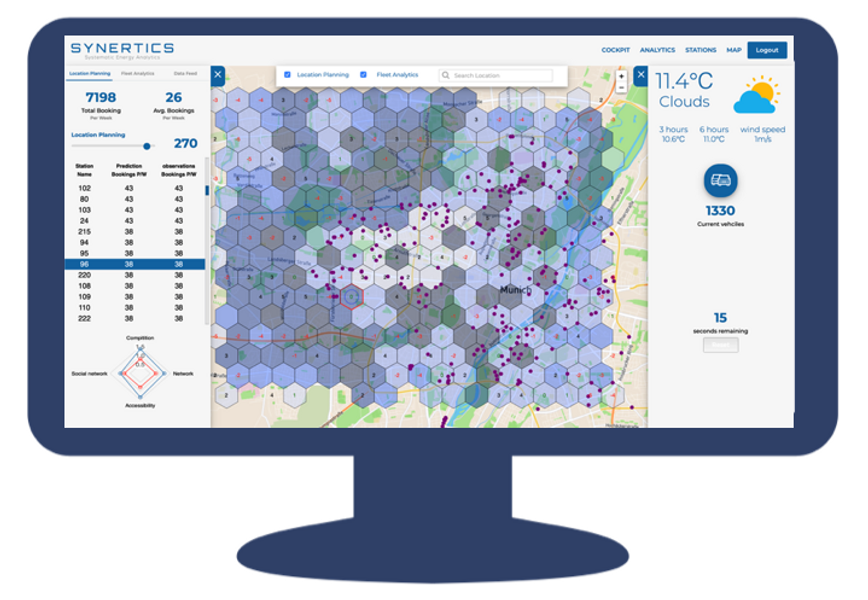 SYNERTICS Location Planning
At Synertics we develop digital and data-driven solutions for the mobility industry with the purpose to increase the productivity and financial viability of products and services when selecting locations and allocating fleets. Our Location Planning solution allows charging station providers to identify promising locations to drive up utilization and thus increase revenues. In addition our technology takes consumer profiles and market trends into consideration in order to target charging station users more effectively.
b2charge knowledge
Learn what is behind the main features of this product. b2charge provides you with all the terms and knowledge and lets you find other related products.
service product
Services are intangible goods. For e-mobility, these services are just as important as the actual tangible goods needed to charge a vehicle. Services are diverse and can, for example, take the form of consulting, such as the eMobility Compass from b2charge, to provide interested companies with expertise and knowledge for their projects. Another type of service product is Software as a Service (SaaS). Backends for the operation of charging stations are often offered in this form. Find more products...
consultancy
Consultancy is a well-known business sector based on offering a consultant service for companies for a specific project or a period of time. This gives companies the flexibility to integrate experts in specific project teams for limited periods of time without having to hire someone in a fixed setting. Find more products...